You are here
Is It Worth It to Write a Craft Book?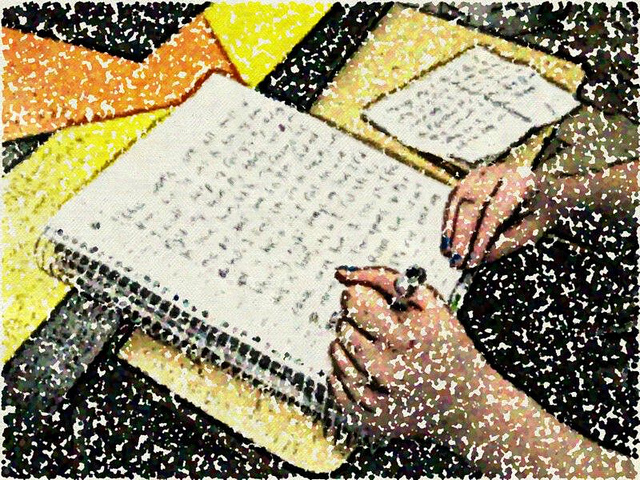 Image by Denise Krebs, via Flickr


For the past five years, I've heard from lots of people who are interested in writing a craft book. But interestingly, the questions these folks ask me are starting to shift. I used to get asked how to break into writing craft books. Now, the question is more likely to be, "Is it worth it to write a craft book?"
Obviously, any question of whether something's "worth it" needs you to define what worth-itness means for you. But since I don't know your definition, I'll speak generally (and honestly): craft-book-writing is worth it in many ways, but probably not in the monetary one.
I'll get to the ways craft-book writing IS worth it later in this post. But first I'd like to wade into those financial waters and give you a real-life picture.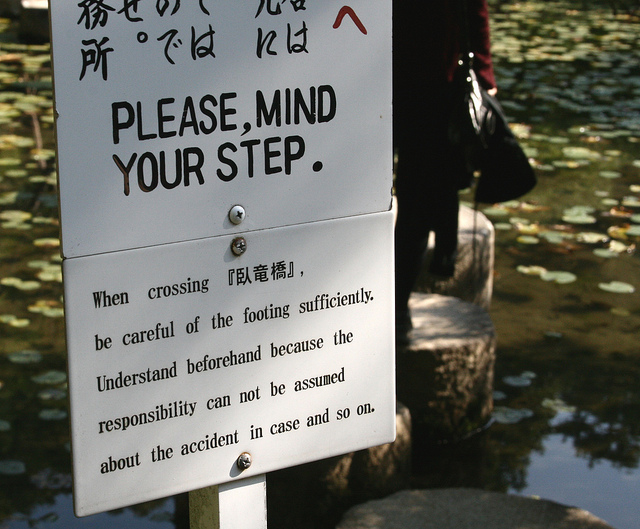 Image by Niklas Barsk, via Flickr


…But before I do, let me also say this: I don't mean any disparagement to any publisher here (and especially not my current publisher, Storey, whom I dearly love). I'm not trying to tell you that publishers are out to screw you, nor am I warning you against writing craft books. What I am saying is that the craft book market is up against real challenges, and as a result there just isn't much money in writing books anymore.
Image by HelenCobain, via Flickr
Let's Talk Advances
I feel like the folks who approach me with questions are getting savvier about what a book advance means, but let me run over some basics, just in case.
First, a book advance may seem like a big chunk of cash, but you can't actually have all that cash yourself. A bunch of things have to come out of that check:
• Taxes (which take up to a third of that check)
• Agent fees, if you have an agent (That's another 15%. So, that plus taxes eats 45% of your advance right away.)
• Supplies for writing your book (These vary wildly, but might include expensive equipment, software, and contract services as well as craft supplies.)
Image by Eric Gjerde, via Flickr


…So, by way of example, I received a $10,000.00 advance for Kanzashi In Bloom. Some of you will think $10K is a huge amount, and some of you will think it's tiny. I think it's worth mentioning that, unless you have a huge online audience, book advances in general are shrinking. For the last book proposal my agent shopped to various publishers, I had some offers in the $5000.00 to $8000.00 range, even though I was already an experienced author. I've even heard that some publishers are forgoing the advance altogether, but personally, I would never take that deal.
Anyway, back to that $10K Kanzashi advance. By the time I paid the taxes, my agent, and supply bills, I had about $4700.00 left. (I could have saved on supplies by asking companies to donate them in exchange for a credit in the book, but I didn't know this yet.)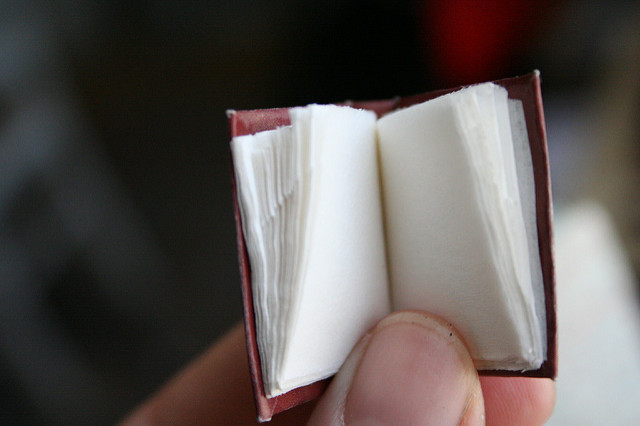 Image by Kelly Taylor, via Flickr


Now, when you take what's left of your advance and divide it into the number of hours you'll spend actually producing that book, there's where things get pretty grim. Because it takes hundreds of hours to write a book, what with all the designing, making, and manuscript prep. Depending on the book, there might also be weeks of photo shoots, or weeks of illustrating.
Once the manuscript is done, there are more hours to come: several rounds of edits/proofing, and then many hours of marketing activity, including building and maintaining a book website, planning events, travel, etc. When it's all said and done, you'll be lucky if you end up having earned minimum wage. (I earned about five bucks an hour writing Kanzashi In Bloom.)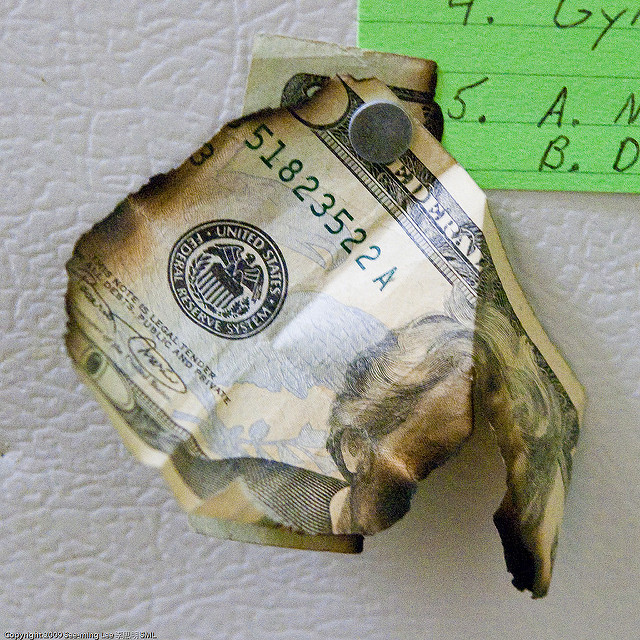 Image by See-ming Lee, via Flickr


Here's another thing about advances that not enough people talk about: they are unlikely to be paid out in one lump sum, or for that matter in "advance." When I did Quilting Happiness, for example, my advance was paid out in five installments – and two of them happened after the book was published. So not only is your advance smaller after expenses, it's also sliced into even smaller chunks and you might not have access to all of it while you're writing the book.
(You can negotiate to some extent for a payment schedule that meets your needs, but generally speaking, the bigger the advance, the more pieces your publisher will want to slice it into.)
Technically speaking, the advance is supposed to help cover your costs and living expenses while you produce your book, but given all these slices and dices, it really can't do that. Which brings me to another potential financial problem with book-writing….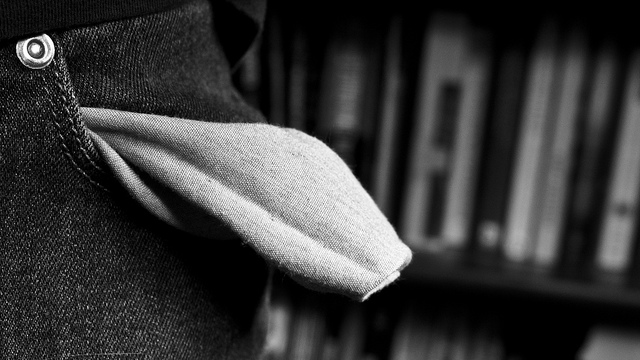 Image by Sharon Drummond, via Flickr
Your earning ability while you're writing the book
This is another subject I don't think enough people talk about. If you make your living as a freelancer or an online shop-owner, then writing a book can actually be step backward financially.
Here's what I mean: I've had an average of ten months to produce each of my three books. Typically I've worked part-time hours on a book for the first seven months while maintaining my other business on the side. It's those last three months that become financially problematic. If you have some kind of steady paycheck coming in, you can weather them pretty easily. But if you depend on irregular income, then those final months of all-consuming book work will squeeze out your ability to produce other money.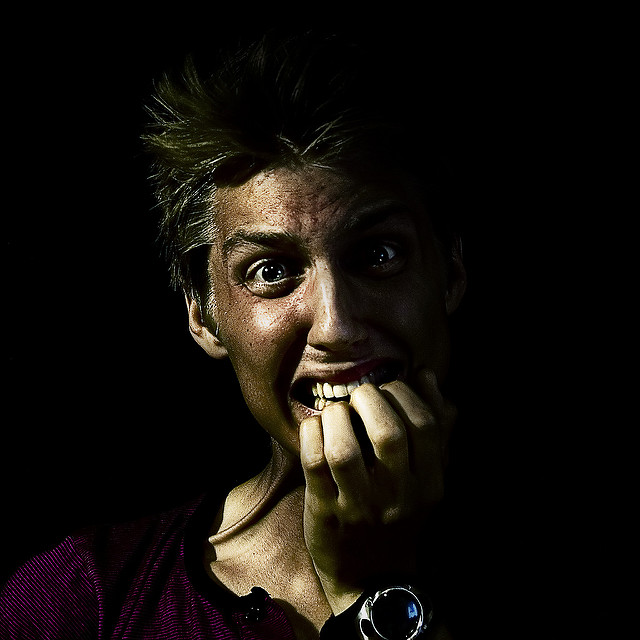 Image by Andrés Þór, via Flickr


As a freelancer, I can tell you that there's been a point near the end of every one of my book projects where the advance money I've been paid has run out and, because I've been so busy with the book, I haven't been able to bring other income in. So not only am I on book deadline, I'm scrambling to pay my rent. And once I turn the book in and begin producing my regular income again, there's a month (or more) of lag time before I get paid for that work. So it's usually a pretty thin and stressful time.
Honestly, I'm getting to the point where I recommend book-writing primarily for people with day jobs! Or, that freelancers sock away a good chunk of savings to cover them through the interim.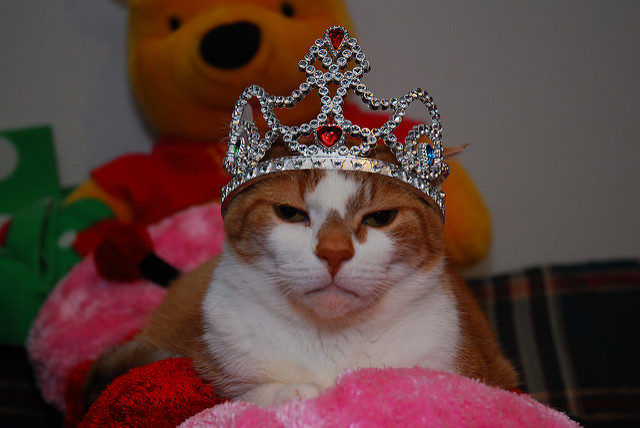 Image by Shaeree, via Flickr
…But you get royalties, right?
I think people are getting savvier about royalties too, but just in case: Sorry, the answer is "not that often". I was lucky enough to see Kanzashi In Bloom "earn out" its advance and start earning royalties. The book was published in 2009, I received my first royalty in 2011, and I've received two royalty checks per year since. (The first was over $1000.00, and they've declined a bit in size each time since then.)
On the one hand, this is awesome. But it's important to understand that I still have to take taxes and agent fees from each of these checks – so essentially, again, they're cut nearly in half. But whatever - I'll happily take all the royalties Kanzashi has left in it. K and I like to joke that, thanks to the royalties, I made $6.00 per hour writing that book instead of $5.00 per hour.
Quilting Happiness, on the other hand, doesn't look likely to earn out. I love and believe in that book, but let's face it – the quilting market is very crowded and celebrity-driven right now. Every new quilting book has so much competition, and publishers are pumping out new ones all the time. So it's harder to get the sales you need in order to earn out.
(There weren't any U.S. books on Kanzashi when I wrote Kanzashi In Bloom, however, and that really helped sales.)
Of course, there is one easy route to earning royalties, and that's taking only a tiny advance or none at all. But I don't like that gamble. I don't believe anyone should do hundreds of hours of work up front for no money, based on the promise of possible future money. Regardless of how well or poorly a book sells, the writing and design work deserve compensation, period.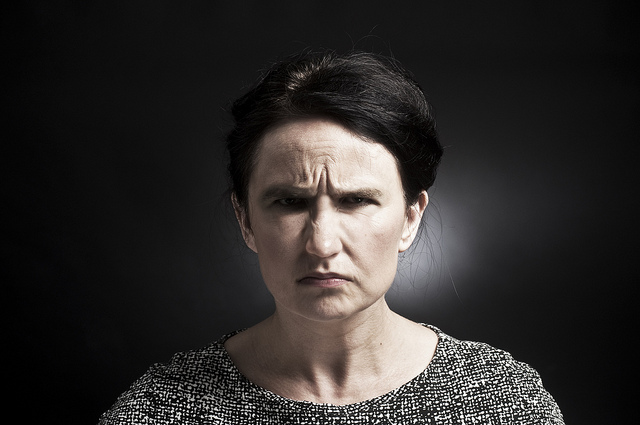 Image by Marco Bijdevaate, via Flickr
So why don't publishers pay more?!
There are legends from 2005, when the new, irreverent brand of crafter got $50,000.00 book advances. Those were good days... for authors. Unfortunately, the books didn't sell well and those big advances started shrinking. And that's not because publishers are greedy.
You have to consider what a publisher is up against in this craft-book landscape. As I've pointed out in other posts, your publisher is making a huge investment in your book. Aside from the advance payments to you, they're funding several kinds of professional editors and designers. They're often paying for professional photography, and sometimes for professional illustration. Oh, and they're funding the print run. And they're paying the costs to sell and ship those books to retailers.
Why aren't advances bigger? Because a publisher can only make so much investment in a new book. If that book never sells enough copies to cover costs, then the publisher loses money. If every craft book sold millions of copies, there'd be a lot more money to spread around, but every book doesn't sell millions.
…Which brings us, of course, to the internet and how it's affected craft book sales. Simply put: are you buying more craft books than you did ten years ago, or fewer?
The way we crafters consume how-to information has irrevocably changed. We may love the idea of real craft books, but we also rely on them less than we used to. And therein lies the rub, both for publishers and authors.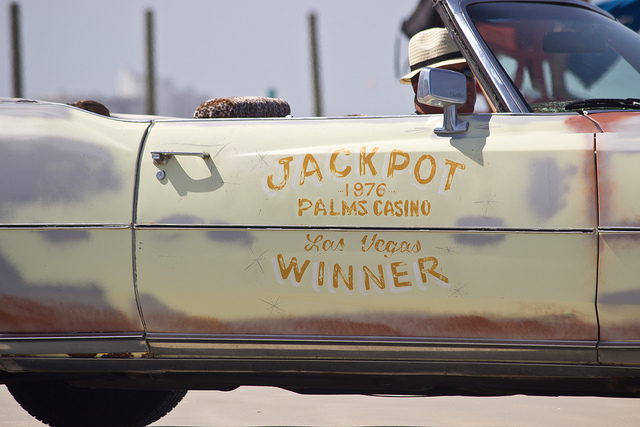 Image by Christina VanMeter, via Flickr
So, what DO you get from writing craft books?
OK, so with all that said, remember that I'm not telling you that you shouldn't pursue writing a craft book! I'm just hoping to clarify the financial part so you can make a more informed decision as to why you're writing.
Here are the benefits of craft-book authoring I see:
• Because a publisher has access to markets beyond what you can reach on your own, a book can be a way to reach new potential customers for another business you already have. (Assuming you get good marketing support from your publisher, which is something you should look into before you sign a contract.)




• Book-writing pushes you creatively in a big way. In the process of writing a book, I always end up developing a whole set of other ideas I end up using professionally later on.




• Having a new book out gives you an excellent reason to participate in craft industry events and trade shows, where you can make beneficial new connections.




• A book is a good member of a connected universe of products and services that you offer. If someone likes your online shop, they might buy your book – and vice versa. A book is also a good "calling card" for introducing yourself to editors and gatekeepers who might hire you for freelance work.
Image by Carol Alejandra Hernández Sánchez, via Flickr


…But none of these benefits of book-writing is magically conferred on you as a result of being a published author! They all require a lot of careful planning and elbow grease on your part to materialize – not to mention, some viable way of keeping a roof over your head while you're materializing.
I think that, for craft-book writing to be "worth it," you need to have some kind of long-range plan for how that book will help you do something else. Craft book-writing in itself is not a path to a sustainable income. But it can help you get there.
My books have all felt "worth it" in this sense.


---