You are here
How to Make a Hexie Diamond Pillow (A Guest Post for Sew, Mama, Sew)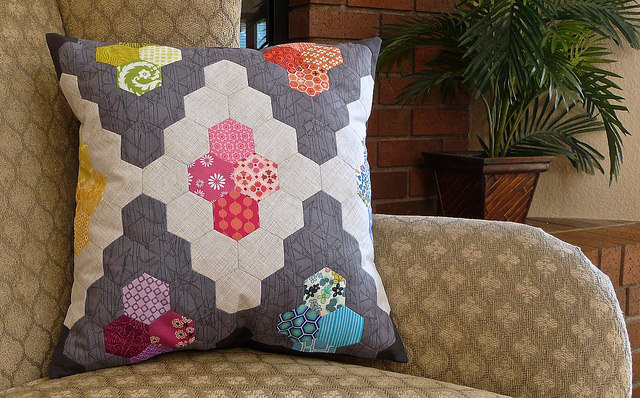 Back in August, Sew, Mama, Sew kicked off a new series of posts on Slow Sewing. And I got all excited because these days I am all about the slow sewing. I've come to treasure the quiet pace and close focus of English paper piecing as a form of meditation and healing.
…And so I emailed Beth and said "please, please, please let me do a post for this series please, please, please." (Paraphrasing there.) And she welcomed me into the slow-sewing fold, and so I made this pillow!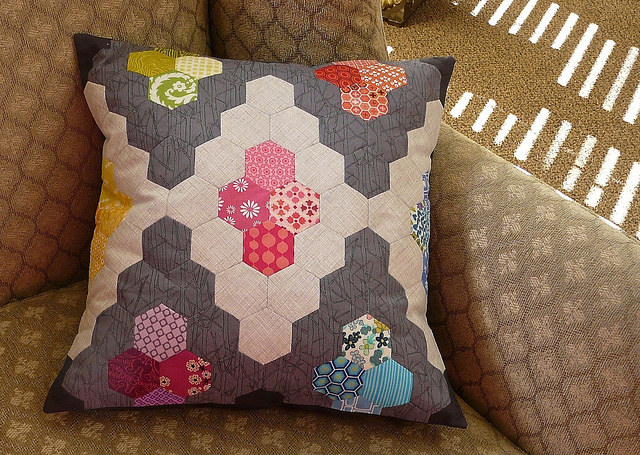 I used 1" hexies, which are perhaps the least demanding, most relaxing-to-use shape for EPP. And I got to employ some wonderful scraps I've been hoarding. I had a lovely time making this baby!
You can get my full how-to over at Sew, Mama, Sew. And be sure to peruse the rest of the Slow Sewing series. It's awesome reading.


---