You are here
The Hexie Sewing Set: a New English Paper Piecing PDF Pattern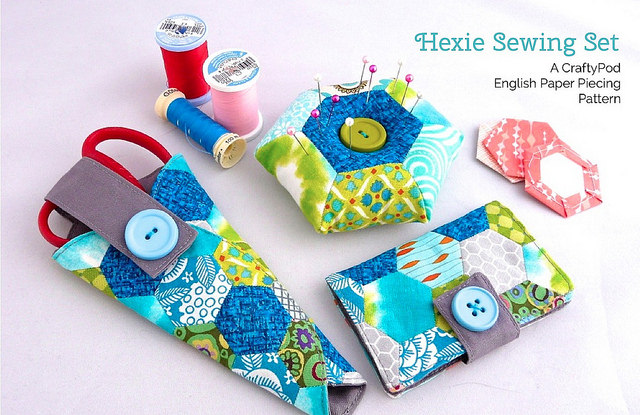 So, this pattern is born of my penchant for starting and abandoning hexie quilts. I'm the proud owner of quite a few pieces of random English paper piecing in various shapes and sizes. They sit neatly folded in their ziploc bags, silently reproaching me for my lack of follow-through. I'm sure at least some of you can feel this particular pain, right?
Anyway. I finally decided early this year that I was going to take these pieces of patchwork and make things with them, thereby letting myself off the hook from completing them as quilts. And this Hexie Sewing Set is the first result.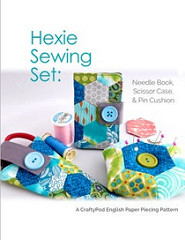 The three pieces are: a needle book, a scissor case (custom-sized to your favorite scissors), and a pin cushion. The PDF pattern has complete piecing and construction instructions for all three, and it's loaded with step-by-step photos and diagrams. It's also extremely beginner-friendly. If you can sew a straight seam on your machine, you can make this set.
You can get the PDF (and details on sizes) over in my shop.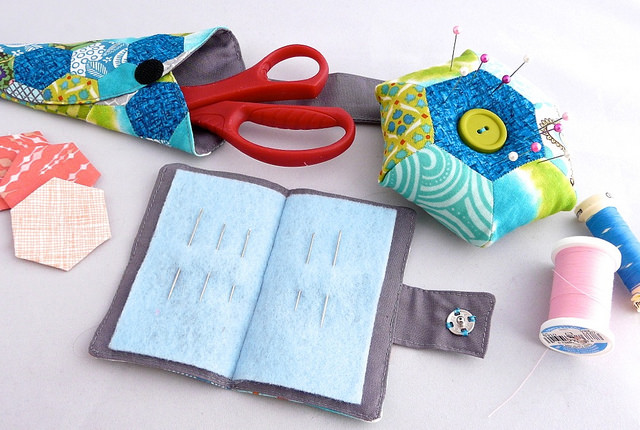 Never feel bad about abandoning your hexie quilt-in-progress, my friends. There's always something good to make with whatever you ended up piecing!


---