You are here
The Pumpkin Patch Snack Mat: A New EPP Pattern (Just in time, too...)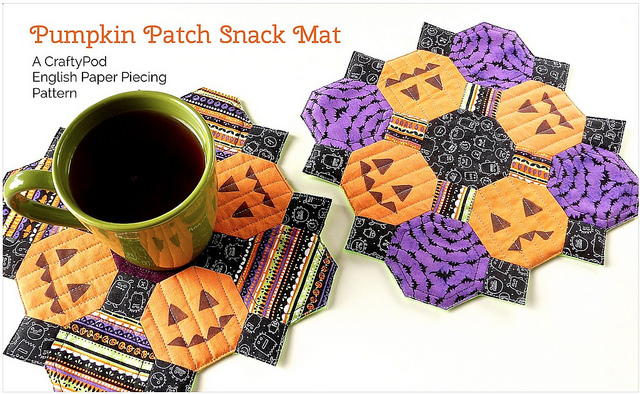 I have sketchbooks filled with EPP ideas, and I spend a lot of train and bus time doodling shapes. There's a page in one of these books where I simply scrawled: "OMG, hexie pumpkins!"
Well, after further noodling, I decided that octagons were ultimately more pumpkinlike, and also a great shape for showcasing interesting Halloween fabrics. And so this Pumpkin Patch Snack Mat pattern was born.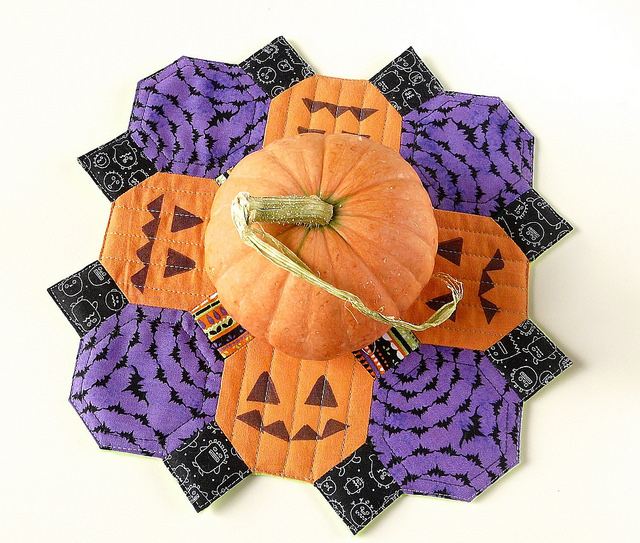 This piece is 10" x 10" – that's plenty big enough for a hot cider and pumpkin muffin, or you can place a small pumpkin on it and use it as side-table decor.
It's also a very easy project, with simple quilting and (if I do say so mydangself) a pretty smart, foolproof backing method. If you've only done EPP with hexies, you'll love working with octagons. And if you start this now, I know you can finish well before Halloween.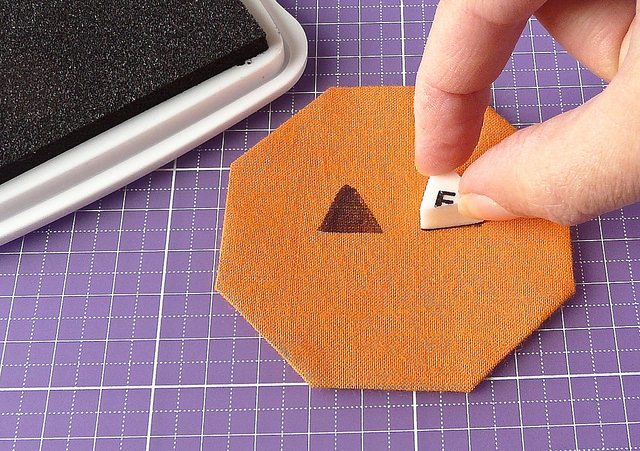 The pumpkin faces are my favorite detail. The nice people at Tsukineko/Imagine Crafts sent me some samples of their Memento Luxe stamp pads to play with, and I carved some dead-simple stamps from a dollar-store eraser I had on hand. The ink gave excellent coverage on the fabric, and with a little heat-set from my iron, is now nice and permanent.
(The pattern, incidentally, gives you full instructions on stamp-cutting, and has eight face templates you can follow if you like. Or, make up your own!)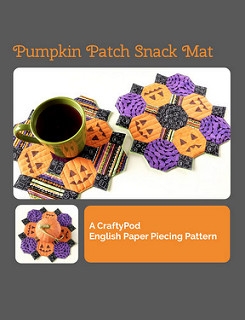 The pattern is available as a PDF in my shop, and it's replete with photos and videos to make the whole process of piecing and assembly crystal clear.
So, Happy Halloween Snacking!








---