You are here
The Flower POW Mug Rug: a Brand-New EPP Pattern!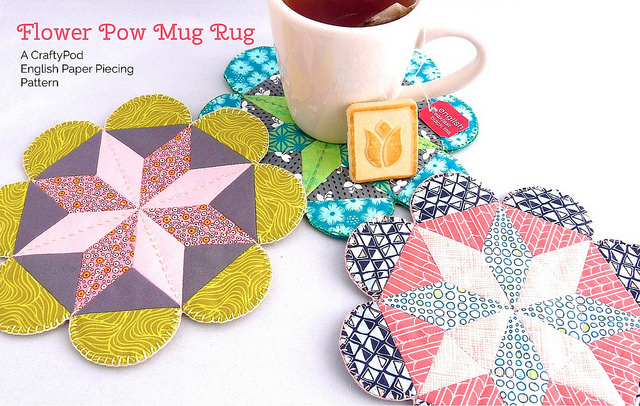 So, today I finally get to announce something I've been working on behind-the-scenes since January. I've opened a little pattern store for English paper piecing patterns!
As you may have gathered – ahem-hard-to-miss-ahem – I'm pretty besotted with EPP. It's one of the most soothing crafts ever. It's simple to learn, and lets you turn out perfect patchwork without having to do any measuring or point-matching. The paper does all that work for you, and you just get to chill out and stitch and watch West Wing.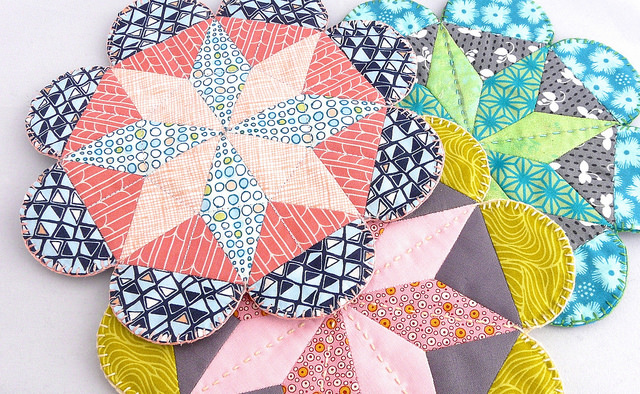 The one thing I've always struggled with in EPP, however, is the time commitment. As much as I love my hand-sewing time, I also want to finish my projects and use them! I've started no fewer than four hexie quilts, and ended up giving up on all of them. I figure there have to be others out there like me.
That's why I started developing patterns for smaller EPP projects – things that let you enjoy this delightful process, and also have an awesome finished item within the same calendar year. :-)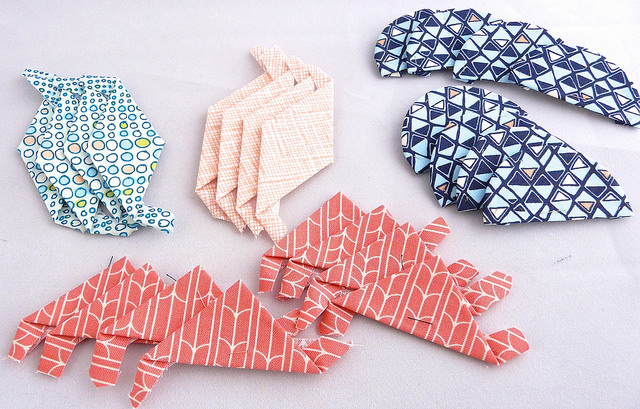 I'll share my patterns in detail one at a time over a series of posts. This one is the first one I came up with – and I call it the Flower POW Mug Rug. I love hexies, but EPP lends itself to all kinds of different shapes, so I wanted to make some things that let me play with that.
…So in this pattern, you get to piece with diamonds and triangles, and then add an outer border of scallops. (Can you make curved edges with EPP? Oh, absolutely - it's easy!)







This project is also fun because it can be entirely hand-sewn. As in, you don't need a sewing-machine to make it, unless you want to machine-quilt it.
And it's a pretty quick project – I can make this from start to finish in about 5 1/2 hours. (Remember, hand-sewing moves at a different kind of time-scale than machine-sewing. Hand-sewing is also why Netflix was invented.)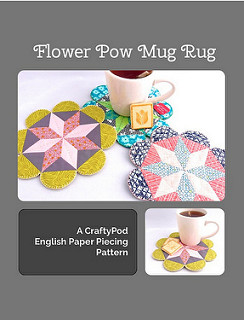 You can get your copy of this pattern at my online store.
OK. I'm going to go have a mid-day coffee to celebrate!
---