You are here
How to Make a Giant Hexie Placemat (a guest tutorial for Spoonflower)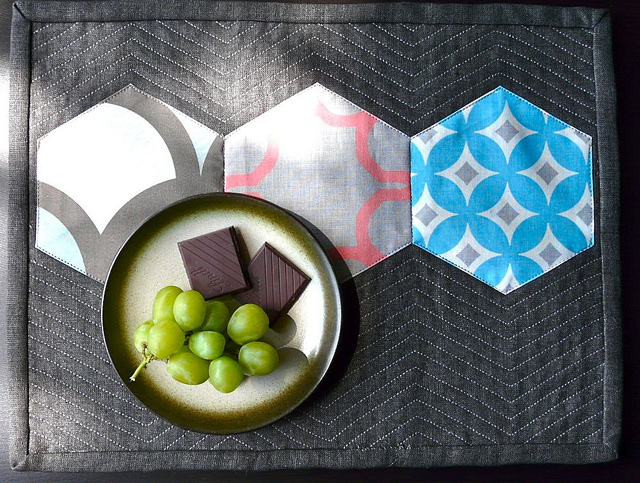 I had a complete blast making this tutorial for the Spoonflower blog. They have so many beautiful large-scale prints over there, and I thought it would be fun to play with those in making some giant-size paper piecing.
These fabrics are designed by Holli Zollinger, and you can get more details on them in my tutorial. I had them printed on Spoonflower's Kona Cotton.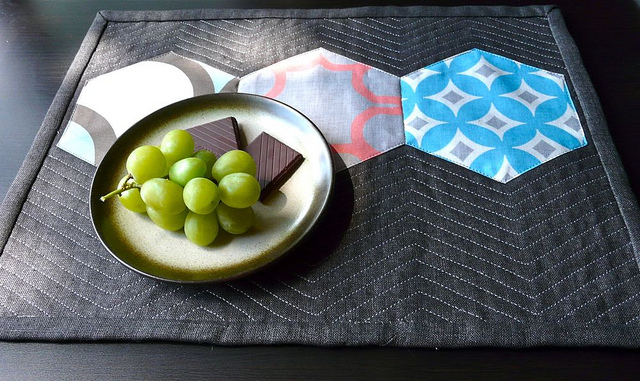 ...As soon as I finished my photo shoot, K asked, "So, can I eat your snack-model now?"
---