You are here
How to make a handy List Organizer out of random stuff you have lying around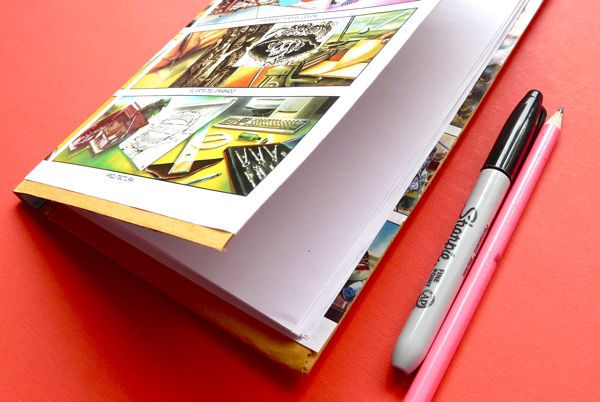 Hoo, boy, this little project came out of nowhere! But before I get to the tutorial, a little background...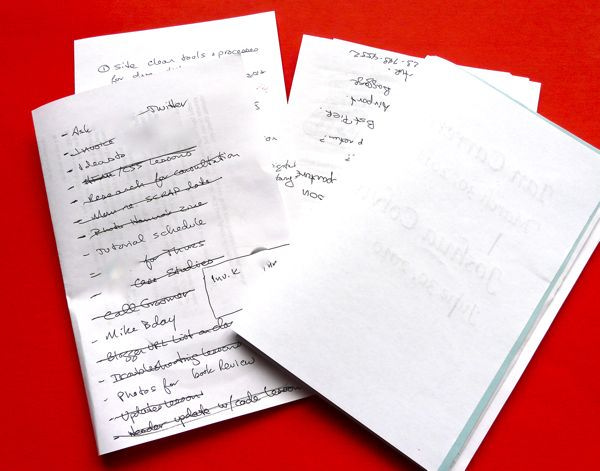 Here's how I maximize my office paper use: whenever I have paper I've had to print on one side, I fold it in half and use it as scratch paper. I write all my daily to-do lists on these things, and my phone call notes. And usually, there's an untidy pile of these folded sheets on my desk.
...So I thought: "I should come up with some kind of holder for these!"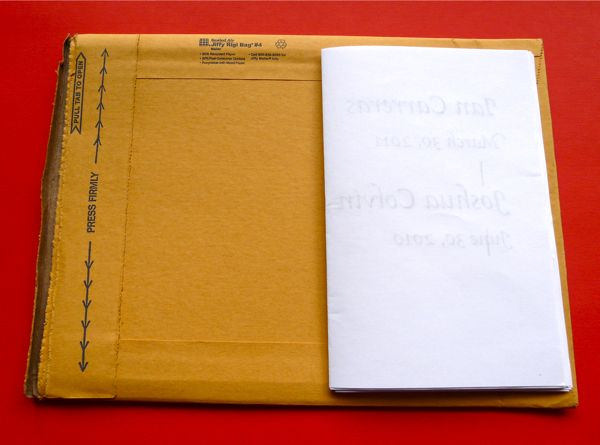 I started looking around for something that would form the basis of this holder, and found a 9x12 cardboard mailer in my re-use pile. Perfect!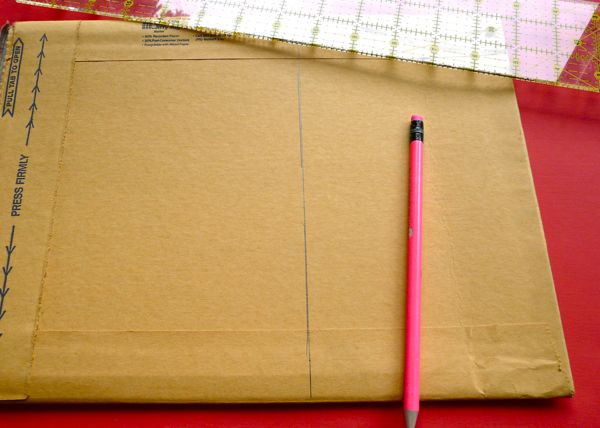 So first, I wanted to make a pocket, so I could slide the folded sheets into it. I measured the size and drew a cut line on the back of the mailer.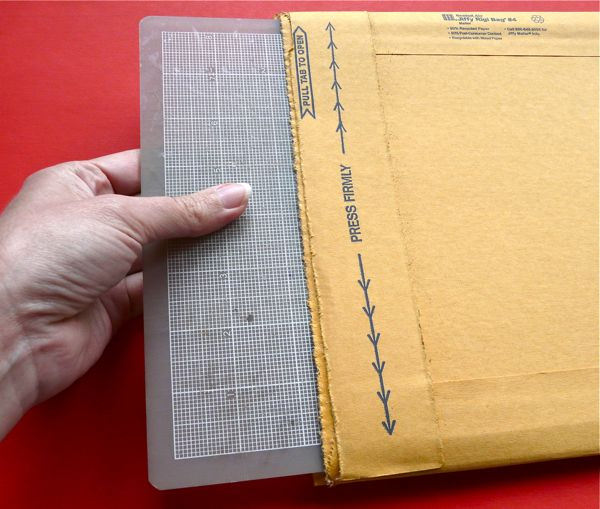 ...Then I slid a cutting mat into the mailer, so I'd be able to cut only one layer of it. (You could also use a piece of thick cardboard.)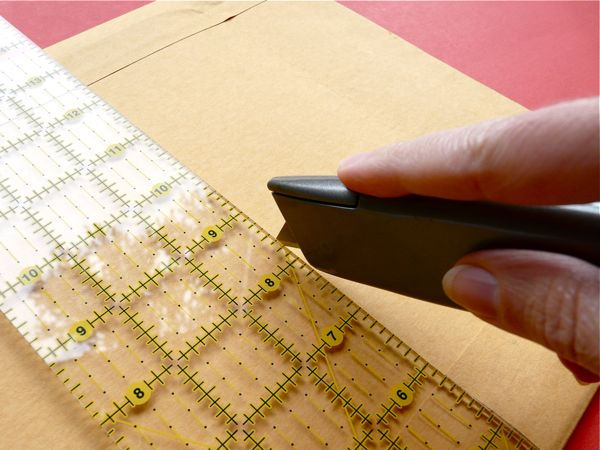 With that in place, I used a ruler to cut along the cut line with a utility knife. I used light pressure and passed over the cut several times, so I wouldn't damage any of the rest of the mailer.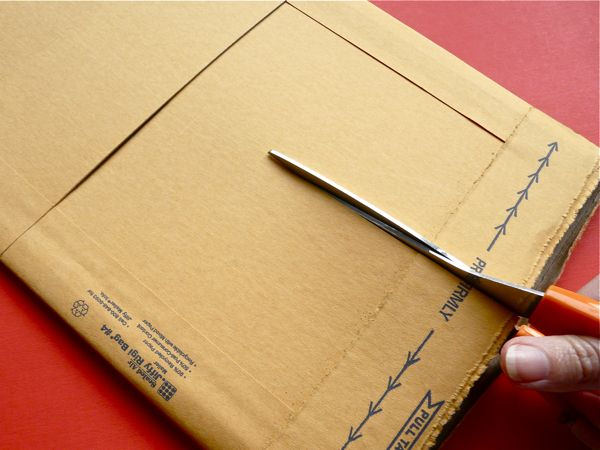 From there, it was easy to cut down the center of the back of the mailer...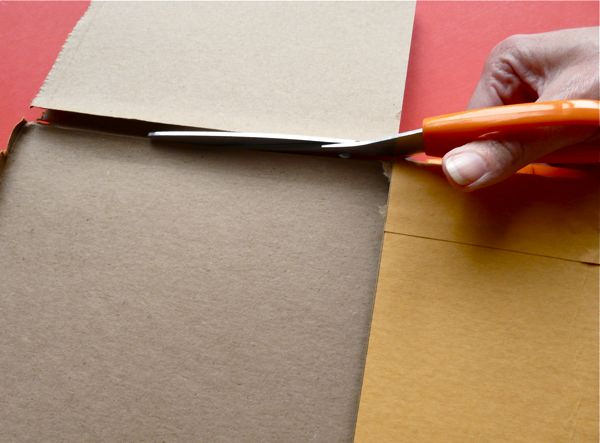 ...And then cut away the excess parts of the back. Now I had a proper pocket, and the makings of a front cover!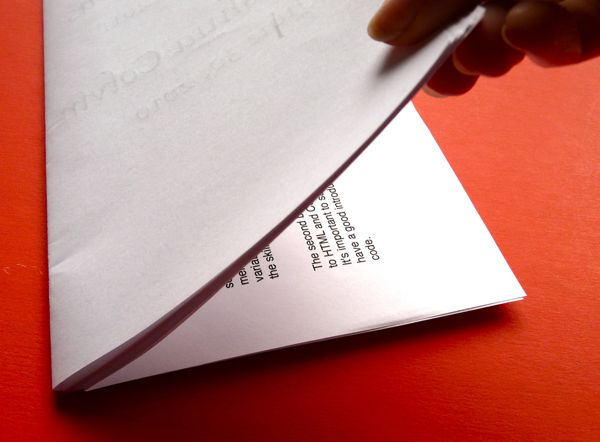 I stacked all my folded sheets with the blank side facing out.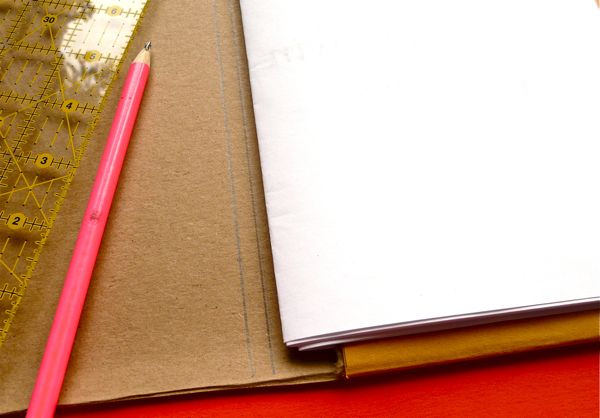 Then, I slid my stack of paper into the pocket as a gauge, and then drew two parallel lines, about 1/4" apart. These form the spine of this book cover.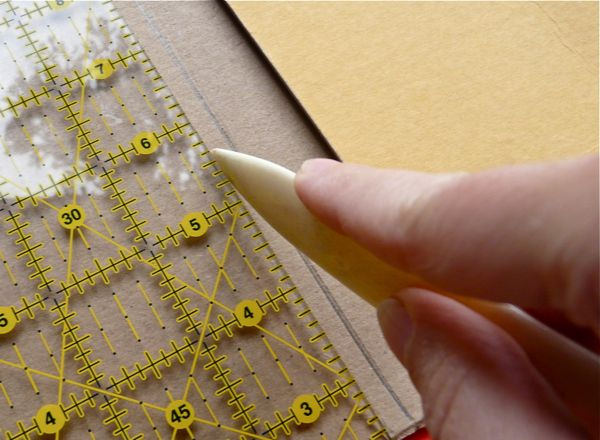 I gave these lines a good scoring with a bone folder and ruler.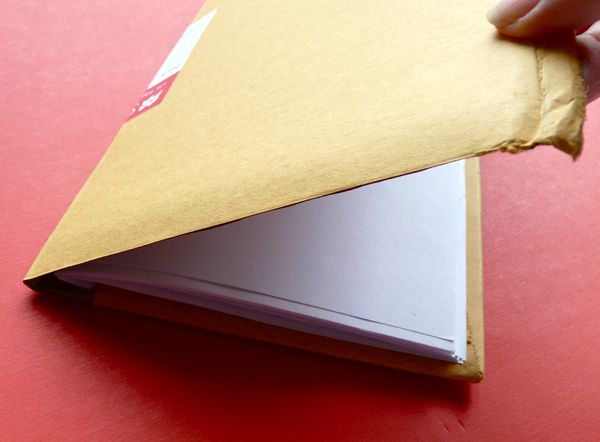 ...And then folded on the score lines to form the front cover.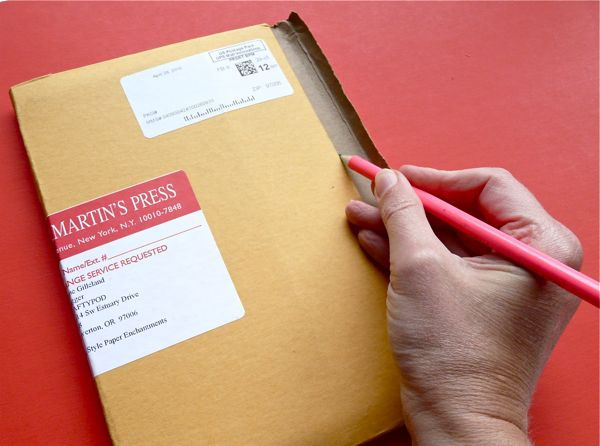 On the back, then, I traced along the edge, and then on the front, I cut along this traced line. That made the front cover match the back cover.
I really should have applied some hand lotion before shooting this tutorial.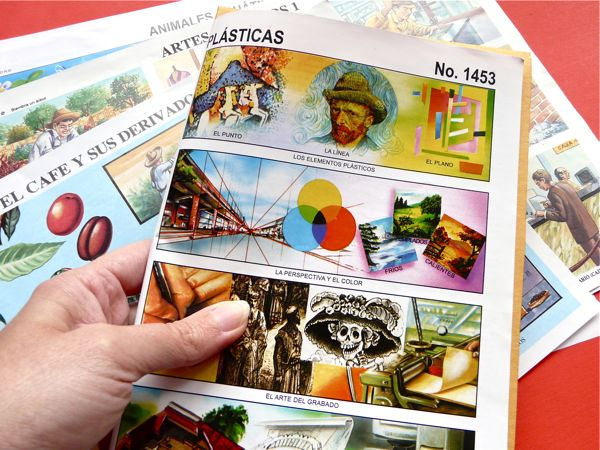 All I had to do now was find something good to decorate my cover. Heh! Heh heh heh!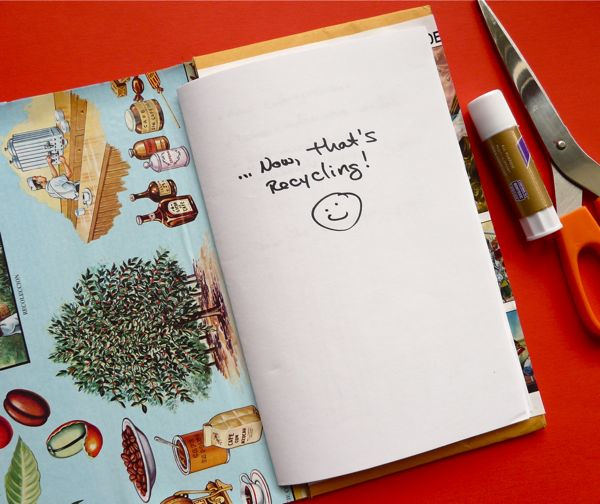 ...So I just glued my awesome Mexican chromos to the front, back, and inside panels. You could also fuse some fabric to the cover. Or decoupage. Or rubber stamp. Or frankly, any one of a million other decorative techniques.
Now all my lists are tidy, and I can add and remove pages anytime I want. I can even grab the whole shebang and throw it into my bag if I need to take it with me.
Cool, huh?
---