You are here
How to Turn a Cardboard Box Into a Splendid Notepad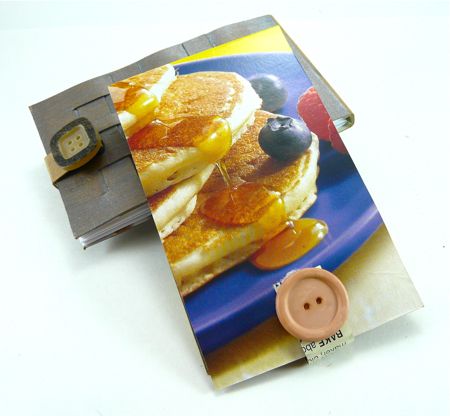 I kid you not: I first made this project, from start to finish, in a dream. (Which was pretty great - I mean, it's so hard to find crafting-time during my waking hours. Wish I could manage to craft in my sleep more often.)
Anyway. I like these simple notepads - they're a fun way to re-purpose cardboard into something useful.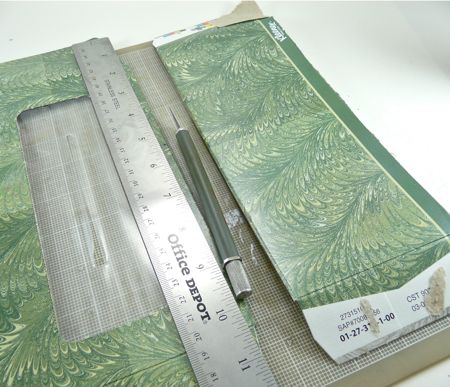 In my dream, I used a Kleenex box, so I'll start with one here, too. But you can really use any chipboard box with interesting graphics.
So, cut your box apart into panels. You an really make these notepads in any shape and size your particular box will accommodate. Since this Kleenex box has that big plastic window in the top, I'm opting to use the side here, which will yield a long, narrow notepad.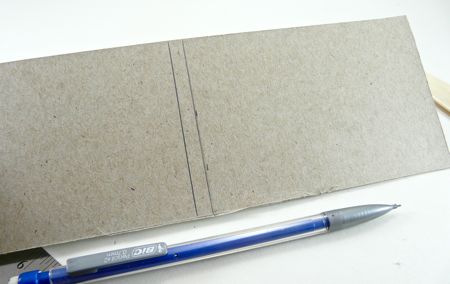 Turn the chipboard over to the back. Get a ruler and a pencil, and draw two parallel lines, about 3/8" apart, in the center.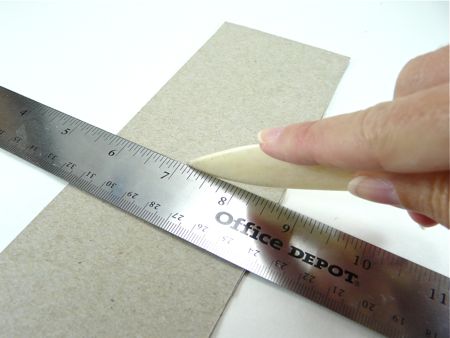 ...Then, score these lines with a bone folder. (Jolly useful, those bone-folders.)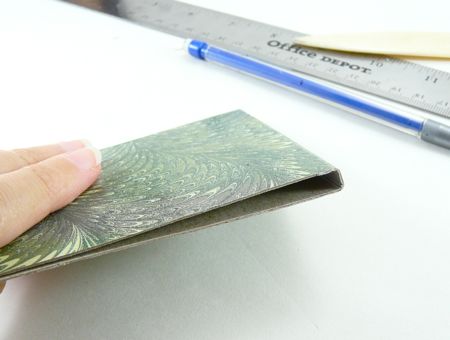 Fold the chipboard along those score lines, and now you have a cover for your notepad. So far, so good!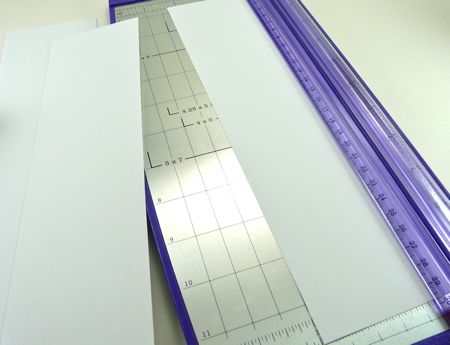 Now, you'll need to cut some paper for inside pages. You can use fresh sheets, or sheets from your recycle bin, or magazine pages, or any other interesting paper you like. You'll need to cut a series of long strips, measuring about 1/8" smaller on all sides than your cover piece.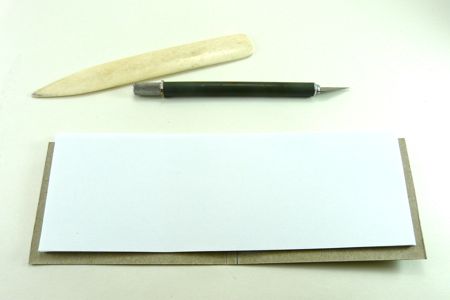 So, by way of example, my cover piece measures 3" wide and 8 1/2" long. I cut my paper strips about 2 3/4" wide and 8 1/4" long. But if you hate measuring, don't! Just make the paper a little smaller than the chipboard, and all will be well.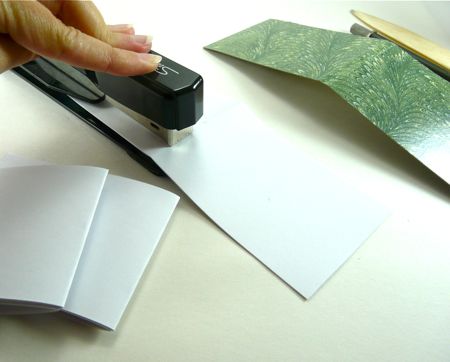 Separate the paper into equal bundles. I cut up five sheets of paper here, so I have three bundles of five pieces each. (But you can totally vary this to suit your fancy.)
Fold each bundle in half crosswise. Unfold it, and staple it once along that fold line.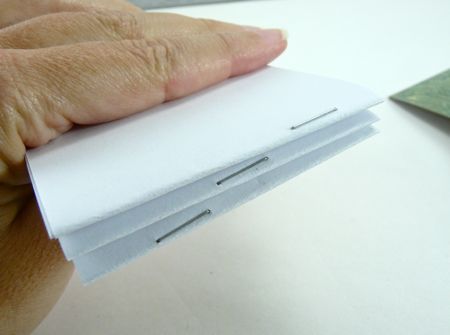 Ooh! A Lazy Bookbinder's Trick: place the staple in a different spot on each bundle. That way, you can pack the bundles together more tightly when you bind them into the cover.
(This might be a good time to add: you could also make these notepads with fancier stitched bookbinding methods, like this or this.)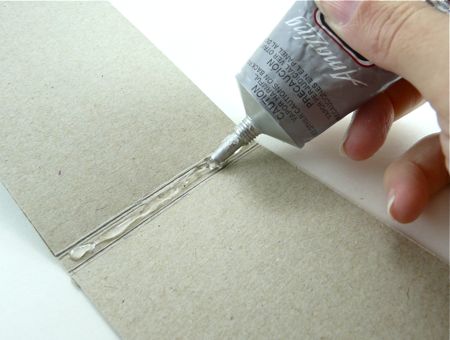 Now, take your cover, and apply some strong, flexible glue, like E6000 or Amazing Goop, inside the spine.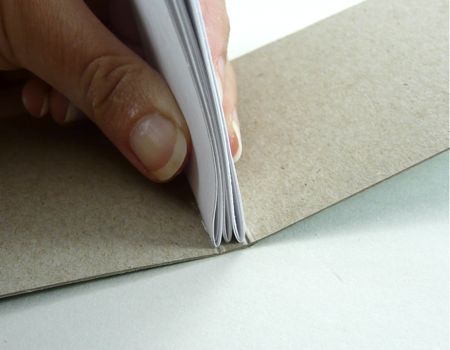 Press those paper bundles together, and set them into the glue.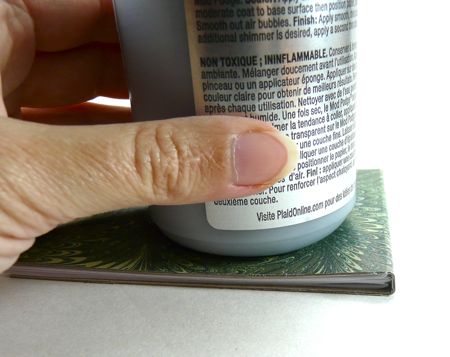 Fold the cover closed, making sure all those bundles are pressed firmly into that spine-glue. Then, place a weight on the pad and leave it to dry for several hours or overnight.
(Yup, Amy, that is what you think it is.) :-)
When the binding is dry, then you'll need a little strip of chipboard. Mine measures about 3/4" x 3" Score this piece twice in the center, like you did the cover. The scores should be about 3/8" apart, same as your cover.
You'll also need a nice big button - 1" or larger.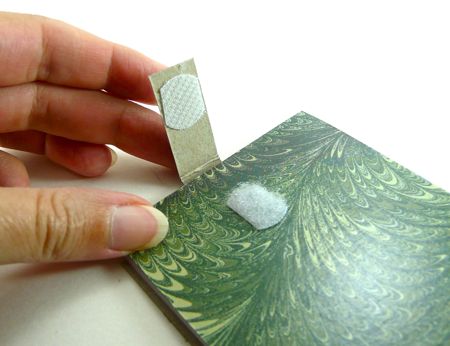 Glue one side of the strip to the back of the cover - Tacky Glue is fine for this.
Then, stick some velcro to the strip and the cover, as shown here. I'm using those self-adhesive velcro dots, and I trimmed them down a little to fit. You can also use regular velcro, and glue it down.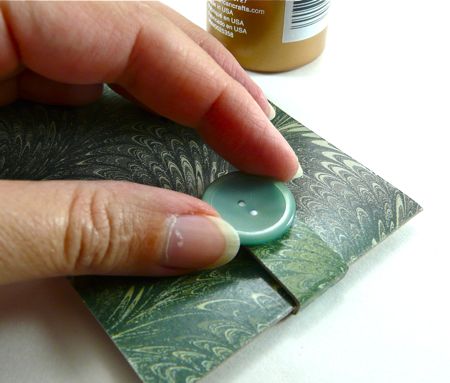 Lastly, glue your button in place on top of that closure strip. Let everything dry completely before you try opening the cover.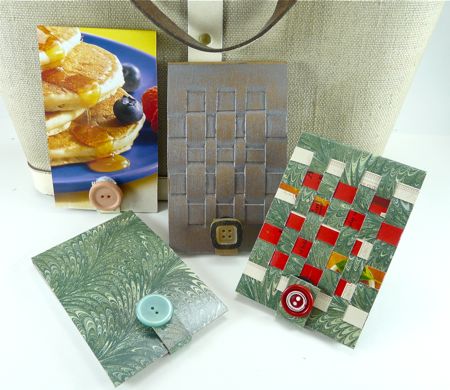 These are easy to make, and addictive! There are a million creative possibilities here - you can use old album covers, or food boxes, or toy packaging, and on and on. The world is filled with interesting cardboard, my friends.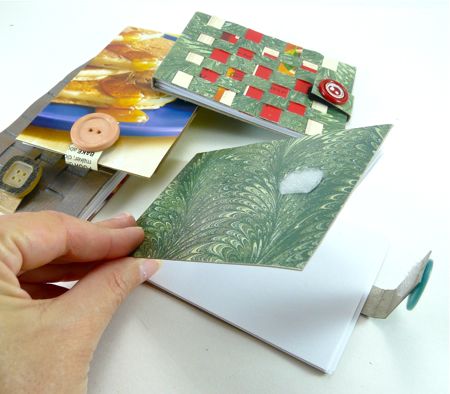 ...I should say, too, that in my dream, I was able to open and close this notepad with my mind. Sadly, I have not been able to figure out how to make this part of the project work.
---